Use our interactive reports below to search our current housing supply & demand
Supply
Search supply by...
Municipal District

No. of bedrooms

Property Status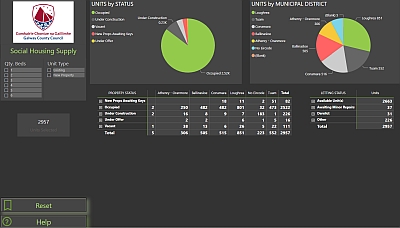 Demand
Search demand by...
Applicant's Area of choice

No. of bedrooms required by the applicant

Applicant's time on the waiting list

Basis of need of the applicant's household

Applicants currently accommodated via the HAP scheme
The report contains a summary of validated social housing applicants needs, with individual applicant's data being anonymised.