CDP Review
Other relevant links
CDP Review
Welcome to the official County Development Plan Review website for Galway County Council.
Galway County Council has now officially commenced the review of the existing Galway County Development Plan 2015-2021 and will prepare a new Galway County Development Plan. This Plan-making process must be completed within two years by May 2022.
There are various stages involved in the preparation of a Development Plan. This current stage is considered to be Stage 1 'Pre-Draft' and includes for the preparation of an Issues Paper. During this and the subsequent stages, as outlined below, the Planning Authority will consult with the public to encourage and facilitate public participation in the preparation of the new Development Plan.
Please view the webpage to be fully informed of the process and associated timelines. Play your part in framing the new Galway County Development Plan 2022-2028.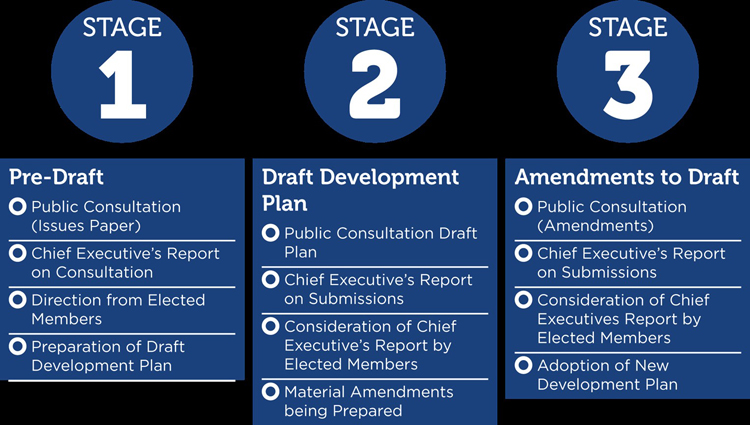 ‌